Discussion of Issues for Brock Township and Durham Region

Township Staffing
There has been some talk about the number of CAOs that The Township of Brock (and this Council) have gone through during the current term. While nobody likes the fact less than I about the lack of a stable and permanent CAO here are the facts that can be said.
Mr. Thom Gettinby, our long time CAO, resigned from his position after many years of serving Brock. It was a retirement which Mr. Gettinby earned.

This Council has had a number of individuals serving as interim or temporary CAOs while searches were conducted for permanent individuals. Attempts to hire permanent CAOs were done only twice. Once when Mr. Robert Lamb was brought on and again when Mr. Dean Hustwick was hired. Due to confidentiality issues and the fact that these are staffing matters (requiring privacy concerns) the issues about their departures cannot be discussed. But it is important to clarify that only 2 CAOs were actually hired by this Council.

Our current interim CAO, Ingrid Svelnis has been doing an excellent job in the role. One of the first and most important tasks for the new Council in 2023 will be to hire a permanent CAO for Brock. It will not be easy and may not be quick. Staffing issues are very difficult right now both in the private and public sectors. There is huge competition for a shrinking supply of talent.

Brock will no doubt continue to experience staffing issues at all levels of The Township. Council's job is to make sure a strong individual is in the CAO position and it's the CAO's job to make sure the rest of The Township is in a solid staffing position. We must ensure that proper policies and procedures are in place to manage our way through future staffing cycles that are inevitable.

Brock is not a big municipality and cannot afford or justify to have departments which are deep in senior positions which allows for redundancy. This opens us up to periodic upheaval from time-to-time as people naturally progress through their careers.

Finally, it is the residents' job to pick the individual they feel would best help lead Council through these and other processes. I feel I am qualified and able to do just that. It's in everyone's best interest to have the strongest people in all positions of our township. I respectfully ask for your support in allowing me to take on this responsibility.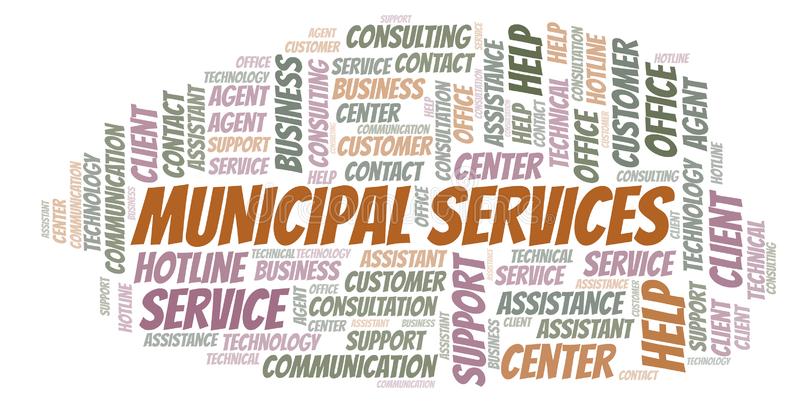 Core Services Review (Part 1)
On June 27th at Committee of The Whole a report was received that confirms publicly a problem that has been brewing behind the scenes for years.... the real cost of the Sunderland Arena expansion proposal.

This proposal, back in the day, was promoted as only going to cost about $3.5 Million. We have since learned that number was just a guess by The Sunderland Lions Club.

Current estimates put the project at almost $11 Million. This is for just a renovation!

I'm not going to get into the details of this issue at this time. Suffice to say it requires a discussion and I will be addressing it in the coming weeks and months. However, this stresses the need for an unbiased and fulsome review of all Township assets and services. We desperately need a core services review in this township. We need to review what we do, how much we spend, and what we expect as a township.

We also need to look past our arenas. Yes, our arenas cost a hell of a lot of money each year but there are other aspects of the township which cost us quite a bit both in terms of aggregate dollars and on a per user basis. In 2019 our arenas cost us about $554,000 to operate (excluding capital). In that same year our library system cost taxpayers $645,000 and the list goes on. Per user costs of things like camps, recreation activities, arenas, and more need to be reviewed. Benefits of funds invested into economic development projects and promotions should be evaluated.

I'm not making any judgments here but we need to start thinking in a more comprehensive and township-wide way when it comes to services, costs, and expectations. We owe it to our residents and taxpayers to provide needed and required services like roads, sidewalks, fire services and other infrastructure. And we must evaluate what added services we wish to provide and how those added services should be funded and to what extent. We need to balance the costs of infrastructure and services today with our requirement to save for the costs of tomorrow while making Brock an affordable place to live for our residents (current and future).

That is part of what I am proposing to do as Mayor. The real discussions need to happen and take priority at Council before new initiatives are started and before more pet projects happen.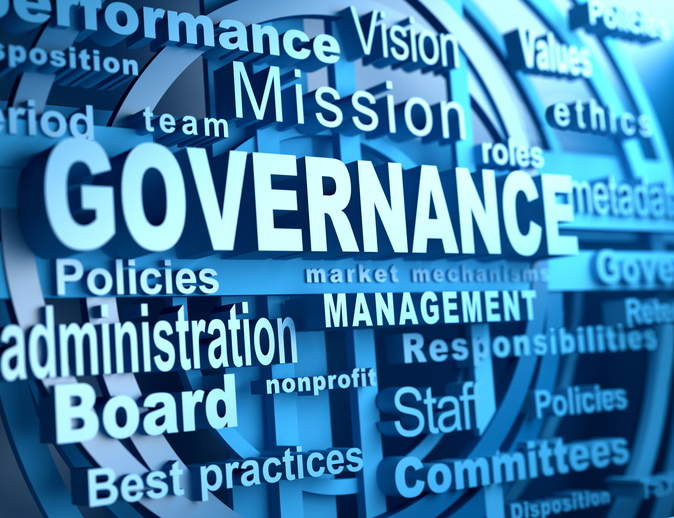 Governance (Part 1)
There continues to be a problem, especially at The Region of Durham, in not owning up to the problems caused by bad decisions. Regional Council recently talked quite a bit about cost overruns at a municipal project (we will not name it for now). Staff at The Region also went on and on about how inflation and COVID have caused huge increases in project costs.

However, nobody.... not Regional staff or Council members wanted to take any responsibility for not doing a proper business plan or spending the time needed to properly analyze what they were proposing with the project. It's been admitted that no business plans were done and costs were simply "guestimated" based on the costs of projects in other centers like Toronto and Vancouver (both of which are nothing like the project The Region of Durham is trying to manage).

There is nothing wrong with taking responsibility and acknowledging that you screwed up! How else will The Region learn if not from their mistakes?! This is a recurring theme in business, personal life, and government but it has to end.

Over the years I've often drawn the ire of Council colleagues when I have "criticized" ourselves for actions or inactions. Just because we become part of government does not mean every action we do must be right and free from criticism. Council members (and staff) sitting around "the table" do not hold an exclusive franchise to knowledge and correct decisions. We must be ready to acknowledge foul-ups and our own shortcomings. Every member of Council has sat on the other side of the fence and criticized actions and decisions of government. Well, just because we're now in those seats does not mean everything will be perfect.

As Mayor, I will allow and encourage members of Council to speak up when they have concerns about what we are doing. Council members, while they can acknowledge a decision of Council, should still be free to disagree with it and if they feel a process or decision is not in the best interest of our Township they should be encouraged to be open about that with their constituents. We must also be more open to public criticisms while doing our best to make sure the public understands that in some circumstances The Township and Council may not be able to act or must follow certain procedures under law and regulations.
Communication (Part 1)
I believe it is extremely important to keep lines of communication open and flowing between Council and the residents as well as individual members of Council and residents. One of my goals as Mayor of Brock Township will not only be to restart the regular business breakfasts with The Mayor but to enhance them. Such meetings should not only be an opportunity to update the local businesses of Township projects and work which affect them but to also seriously take the concerns of local businesses back to Council for action. Issues should be followed up with businesses through direct communications after meetings.
In addition to meetings with businesses it will be important to hold meetings for input from residents. Such meetings can take different forms. They can be informal sessions where an official quorum of Council is not present or they can be dedicated Council meetings where residents can speak to the full Council on matters of their choosing.
Residents and businesses need to be seriously listened to more than once every four years at election time. Council members do not have an exclusive franchise on knowledge and ideas. We need to constantly be listening to our residents. While Council does have advisory committees that is no reason not to listen to the ultimate advisory committee...... our residents.
It's not just communications..... it's consultations.
Brock Property Taxes (Part 1)
The last four years have seen property tax increases averaging about 1.28% per year (after adjustments for assessment growth and streetlighting charges). This Council brought in a ZERO percent tax increase in its first year and very low increases in the following three years. We kept service levels in place or improved them and started a number of new initiatives.
As Chair of the Finance Committee I'm proud of what we accomplished. I also look forward to the work that is yet to be done. We need to continue with significant improvements to our budgeting. We need to initiate a system of metrics so we can establish benchmarks on where our property taxes and services should be. We need to improve, and in some areas initiate, proper long term capital AND operating budgets that go well beyond the current year.
We need to make sure we keep Brock Township as an affordable place for people to live. While expanding the non-residential tax base has always been a goal it is important to remember that our rural nature puts certain limits on us and we need to operate and plan within the constraints of those limits.
Property taxes are a necessary evil. They provide us roads, services, libraries, and facilities. But the taxpayer should not be treated as an endless source of cash for any pet project or spending wish that comes along.
We made great strides in keeping property tax increases low this term. We have set a standard to work with and build upon. We continue to have large reserves but they are being better managed now and there is more work to be done on them.
And one final note. Some on Council did not agree with these low property tax increases. Some on Council felt we needed to put more into reserves without any justifiable reason for doing so. Some felt that even when it came time to spend some of those reserves we should not do so. Well I have to say this..... the sky did not fall. Brock is in great financial shape and we have not punished our taxpayers to get there.
The work is not done and as Mayor I will push for continued budgeting and long term planning improvements. I will be pushing for an asset management plan funding system that makes sense. I will be pushing for a core services review to look at what we spend taxpayer dollars on and why. And I will also be pushing for a better deal with The Region when it comes to transit and other services funded by Brock taxpayers to the tune of millions of dollars each year.
I respectfully ask for your support in the October 24th municipal election.

Communications (Part 2)
As Mayor it is my intention to begin a series of "Time with The Mayor" meetings. These meetings would be with individual business owners or representatives from Brock's Non-Profit Sector organizations.
The meetings would be one-on-one discussions about whatever the individuals may wish to discuss. Also invited to the meetings would be the applicable Ward Councillor as well as the Regional Councillor (Deputy Mayor). If needed, senior Township staff may also be in the meetings to help further discussions or resolutions.
While large meetings with multiple individuals works well there are times when a one-on-one meeting can bring issues out that may not otherwise be easily discussed in a large setting.
Items discussed, and where agreed upon, will be brought to Council for information and possible further discussion.
Se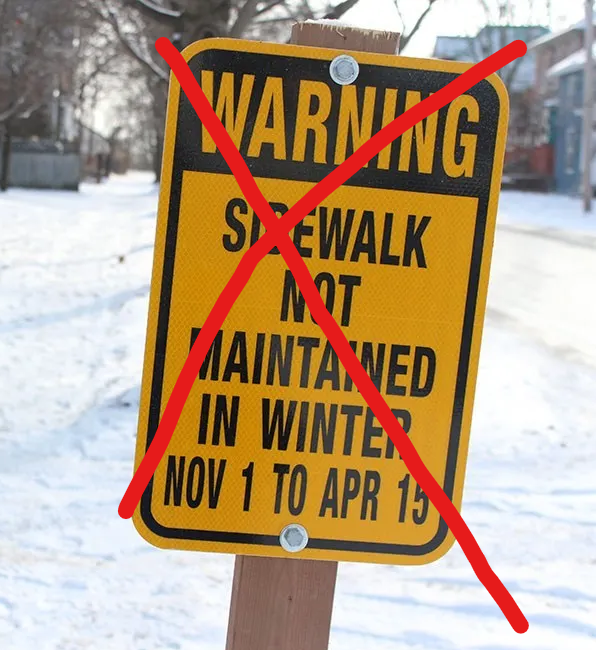 Infrastructure (Part 1):
Sidewalks in Brock have been an ongoing source of frustration for many (myself included). While I believe we've made some very good progress this term there is so much more to do. I will be the first to admit that this will take time...... and money.

Sidewalks are not cheap and the work that has started will take many years to complete. I also believe the residents of Brock understand this but the residents deserve more. They deserve to know what the plan is.

While I wanted this done during this term it looks like it is something I'll have to push for in the upcoming term.... an official Sidewalk Plan for Brock.
It should not be hard to determine all the streets in our towns that need a sidewalk or need a sidewalk replaced. It is also not hard to determine how much those sidewalks will cost. So lets put an actual timetable together and work that into the current and long term capital and operating budgets.
I believe that if residents were to see a plan on a street by street basis put forth on a year by year schedule and have it fully costed then they will understand the process better. They will understand the challenge and they may even "get on board".
We do similar work with our roads so why should our sidewalks be so different. If we are truly going to be a "walkable community" then let's get this done.
Lastly, I would like to see the next Council work with staff to END the closing of our sidewalks each year. Those nasty yellow signs should not be how we deal with making sidewalks available (or not available) for the public to safely use. Forcing people onto winter roads is no way to deal with this issue.

Governance (Part 2)
The Beaverton Supportive Housing Issue – Failed Communication and Consultation

The Beaverton Supportive Housing project has so much for everyone to learn from. Firstly, nobody denies that we need to help and support those in need of housing AND those in need of support services. No community is immune to the problems of housing or the problems associated with addiction and mental health issues. Nobody on the current term of Council has stated that these problems should not be addressed and nobody on the current term of Council has said we don't have these issues in North Durham and Brock Township.

So let's discuss how this project took place and the mess created by The Region and our representatives.

Discussions about this proposal started at The Region many months before anyone in Brock heard about it. Meetings took place among Regional staff and eventually it ended up being discussed at The Region's Health and Social Services Committee. On July 9, 2020 the proposal of the Beaverton Supportive Housing project came up at the HSS Committee meeting. While our late Mayor Debbie Bath was not a member of that committee she did attend the meeting (obviously knowing the topic would be on the agenda). At the first public discussion of the topic not a single aspect of the project was discussed or questioned by Brock's representatives.

Eventually the project made it's way to Regional Council for approval and on July 29, 2020 it was discussed and approved at Regional Council. Both our late Mayor Debbie Bath and Ted Smith attended that Regional Council meeting and voted to approve the project. During that meeting there was much "discussion" about communication with the community but The Region, and our representatives, had already completely dropped the ball on communication and they did not do what they promised. In fact Ted Smith stated at the Regional Council meeting that communication was "key" yet there was no communication to Brock Council or its residents.

This is of course where things really went off the rails in Brock. Not only did our regional representatives not mention the project to Brock Council or the residents of Brock when it was being discussed down at The Region but when it was approved by Regional Council neither The Mayor or Ted Smith said anything about it in Brock even when they knew it would raise concerns in Brock.

The contempt for Brock Council and for the residents of Brock on this matter is unbelievable. Ted Smith and our late Mayor must bear a large amount of responsibility for the project getting off to a terrible start. Not only did they not raise the concerns about lack of proper supports in Brock (including doctors, police, hospitals, transit, and others) when the project was being discussed at The Region but they deliberately withheld information from Brock Council and our residents which fueled speculation and mistrust.

Brock Council members found out about the project through social media! A completely ass-backwards way of disclosing such a large project. And of course things just got worse after that. As much of Brock Council and our residents became concerned about proper supports and social infrastructure to facilitate the size of the project Regional actions only made the adversarial atmosphere worse. Instead of proactively working with The Township The Region proceeded to spread misinformation and mistrust. Eventually The Region even launched legal actions against The Township of Brock in what must be the worst case of government relations BS I've ever seen.

The problems with this project are not over yet and it remains to be seen if The Region will hold up to its very watered-down promises made this past year. I can tell you this, as Mayor and a representative at The Region I will stand up for what is needed in Brock for all of our residents. I will not be afraid to challenge The Region on proposals that make no sense. And I will make sure that communications and disclosure is paramount in Brock.

When this fiasco broke in Brock I moved a motion at township Council to ensure that whenever a member of Council came into information about something that would significantly impact our township that member of Council is obliged to disclose it to the other members of Council with all due haste. At the time I said it was unfortunate that such a motion had to be passed but since our current representatives at The Region could not use common sense we needed to have a rule in Brock. Perhaps similar rules need to be enacted at The Region. I am ready to do just that.

Infrastructure (Part 2) Roadwork in Brock
We have to concentrate on our core responsibilities as a township. Roads are a vital part of our local infrastructure. They require work and they require some rehabilitation ASAP. As I've said before, we can't keep spending money fixing the same problems year over year and we owe it to our residents not to stick them with gravel roads which kick up dust and create potholes on a regular basis.
Our Works Dept is already reviewing some new initiatives and I want that to continue. We need to dedicate funds to real rehab on sections of our roads which have inherent drainage issues and problems. The band-aids are not working and putting a band-aid on it year after year is not a solution. There is something wrong if we're going to run surpluses while our roads are in desperate need of major repair.
These are not inexpensive solutions. However, our township has adequate tax revenues to manage these problems. We just have to allocate those resources better and remember where our priorities are.

Residents of Brock, especially those on our concessions, don't have to be told about the struggles this year for decent roads to drive on. It has been a constant struggle for everyone this year to have many sections of our concessions in decent states of repair. All members of Council have heard from the public and many members of Council have experienced these roads first hand.
In the coming weeks Brock Council will receive the formal notification of the surplus from the 2021 fiscal year. According to the figures in the audited 2021 financial statements presented to Council recently it is very likely the surplus (after adjustments) will be substantial.
Without going into the reasons at this time for the surplus, it is my intention to ask that the majority of the surplus be earmarked for desperately needed roadwork and reconstruction. It is my belief that before we start funding pet projects or new services in our township we should first make sure that our basic responsibilities like roads are adequately dealt with.
A detailed plan needs to be put forward and funding made available. The funding can be partially arranged through the surplus but the plan from staff will have to come soon and I look forward to seeing it.
I fully appreciate the concerns and frustrations experienced by our residents while they navigate some areas of our roads.
See less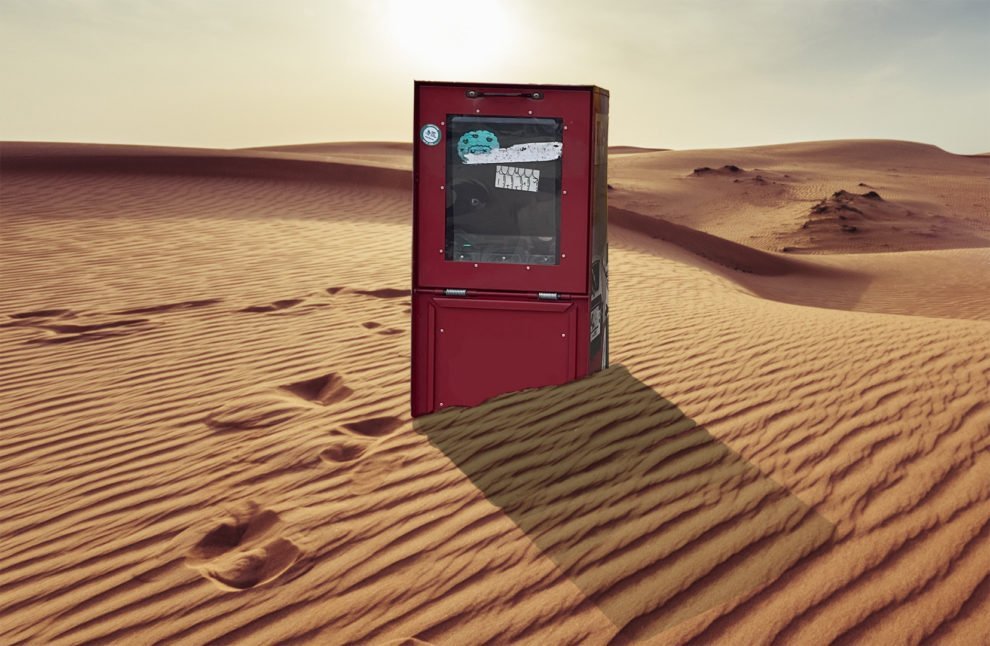 Communication (Part 3)
Each year Brock Township spends thousands of dollars sending municipal bulletins out via local "media". However, over the years our local media has been deteriorating meaning much of The Township's messages and information is not reaching the residents.
More and more residents do not know what is going on in their township. They miss important information about the business of The Township and miss opportunities to be part of the process of their local government.
The next Council will have to review the effectiveness of current information systems. Not everyone in Brock is online. Online news of Brock is sporadic at best. The local paper carries less and less content. Brock does not have a radio station or other such media. In effect Brock is in a "news desert" where our residents are failed. Even mailings via Canada Post cannot be relied on to reach all of our residents.
This upcoming Council will be continuing to deal with important issues and they are issues which everyone should be involved and informed. Council and staff must examine what can be done to improve the communication systems available.
See less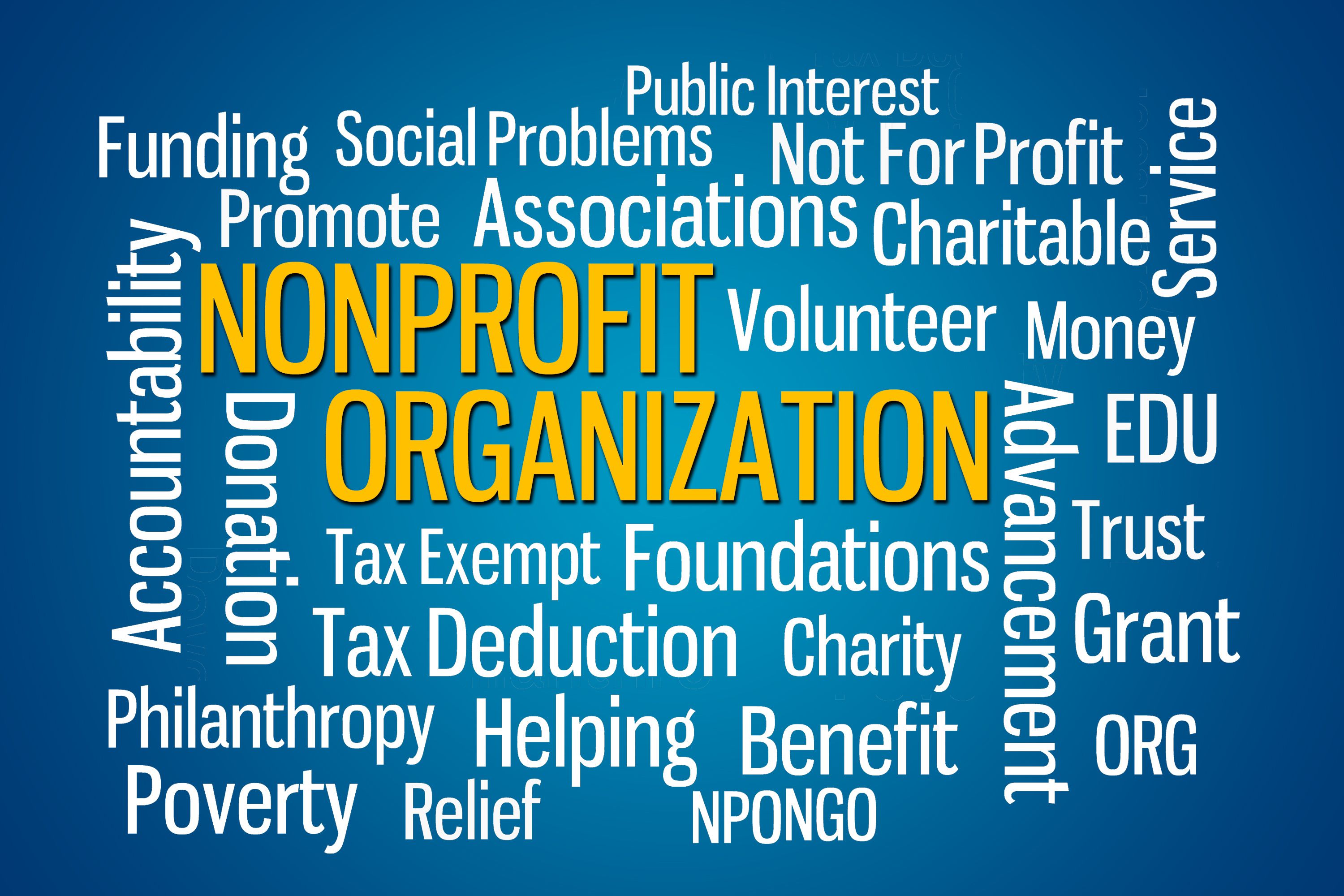 Brock Non-Profits
As Brock Township's next Mayor it will be a priority for me to have Council and staff fully cost and enact the recommendations in the Non-Profit Sector Advisory Committee's Report to Council. The report is available on the township website
https://www.townshipofbrock.ca/.../Non-Profit-Sector...
The Non-Profit Sector in Brock is key and we need to treat it that way. Our non-profit sector improves the lives of everyone in Brock and our Township needs to do everything it can to ensure the sector is treated fairly so it can continue to contribute to our communities.
There are over 20 recommendations in the report any only a few have been implemented. We need to move forward with costing and implementing the remaining recommendations and The Township needs to develop the Community Interest Charter to officially codify our dedication to this vital sector of Brock's socioeconomic landscape.

Climate Action in Brock
This current term of Council, Brock Township declared a Climate Emergency. This declaration was in response to the growing concerns about climate change. Science is stacked on top of science that humans are an underlying cause of major climate change. When our Council declared the climate emergency I made it very clear that we must take action on this issue rather than just "jumping on the bandwagon". We must "walk the walk" and not just "talk the talk".
While some efforts have been made at the municipality, it is my opinion we have not done enough to address this issue. As Mayor I would propose the following courses of action:
1. Consult with Council members shortly after the election to determine the need and productive use of establishing a Climate and Environment Committee. Brock currently has standing committees comprised of Finance, Operations, Parks Recreation and Facilities, Tourism & Economic Development, Protection Services, Building and Planning, and General Government. I propose to add a Climate and Environment standing committee. This committee would be responsible for overseeing real action and reporting on Brock's efforts to minimize our township's impact on our climate. Strategies for all departments would come out of this committee and it would serve to be the focal point for bringing climate action on behalf of The Township front and center.
2. Develop a substantive action plan on viable possibilities for converting the township fleet of vehicles to more environmentally friendly options. These options would be updated as technology progresses and would be incorporated into Asset Management and long term capital budgeting.
3. An actual assessment of Brock's current emissions must be done and a system of monitoring those emissions must be established. Currently there is no information to determine how "green" Brock is. Without this information we cannot reasonably determine our targets and we have not way of measuring our success or failure.
4. Determine how The Township, and other levels of government, can assist residents and businesses in Brock to improve on their carbon footprint.
5. Charge the Brock Environmental Advisory Committee (made up of residents) with real responsibilities of advising Council on environmental action and provide comments on township operations similar to the responsibilities of the Brock Accessibility Committee.
There has been no update on Brock's progress following the declaration of this emergency. If this was any other state of emergency declared by The Township with no reporting or follow up it would simply be unacceptable to both residents and members of Council. If we are going to have an "emergency" then I believe we should act like it.
I have two sons who are only now progressing through or finished post-secondary studies. I hope they have long lives ahead of them. But I do worry that the lives they live will have stresses and challenges due to climate change and the emergency we find ourselves in the likes of which I have never seen. I feel The Township of Brock and The Region of Durham has much to do in order to fulfill it's goals of reducing our municipal contribution to climate change.

The Beaverton Harbour
The harbour comes under infrastructure discussions. I fully support the creation of a Harbour Master Plan but it MUST be a real plan for action. There is difficulty in determining a plan for something we don't fully own (ie: Federal government) and the process of owning the harbour will present issues including funding, improvements, and Asset Management implications.
If there is to be real development of the Beaverton Harbour it will require some tough decisions on things like boathouses etc. I've reviewed a number of the studies done in the past and they all speak to many of the same issues. This is partly why I have been hesitant about funding a reserve for harbour work when we don't even know what that harbour work is yet. As mentioned, I fully endorse another harbour study or masterplan document but after that some serious decisions must be made or we end up with a document that sits on a shelf, collects dust, and never leads to substantial action and change.

Transit in Brock
Transit in Brock has been a headache since day one. Going all the way back to it's approval Brock has again been on the losing end of a Regional program. When Durham Transit was being proposed back in 2006 there was a need for a "super majority" of Durham municipalities to approve the project. At the time, Brock Township Council voted "NO" to Durham Transit. Shortly after that vote Brock was visited by the Regional Chair of the time Roger Anderson during a closed Council session. Shortly after that secret meeting Brock Council reconsidered and approved regional transit. To this date nobody knows what was discussed or agreed to at that meeting.

Since then service has been spotty, reliability has been poor, and frustration has been high. Also during that time the cost of regional transit to Brock Taxpayers has skyrocketed and now sits at about One Million Dollars a year for Brock. This amount was even a shock to our regional representative during one of the discussions this term.

When a representative from Durham Transit presented information to this term of Council in December 2021 Council was informed there was about a dozen people in Brock using Durham Transit…… yes….. a dozen! At the recent Cannington All Candidates Meeting there was excitement about how a senior could travel from Brock to Pickering for $2.75. Leaving the service issues aside that $2.75 masks the fact that Brock Taxpayers are massively subsidizing that amount. A Million Dollars each year for a dozen riders? You could purchase each of these riders a Tesla each year for that amount.

This system does not work. On demand sounds great on paper but when people are told there is no on demand service available or they are abandoned with no return transportation the confidence in the system is lost. If transit is not reliable it is not used PERIOD.

As Mayor I will work with Durham Transit to give Brock a workable and useable transit system. I will allow them one more "kick at the can" to get this system to work. I will insist on real consultation with residents and Council on a new system. If there can be no reliable system then I will advocate for Brock Council to essentially repeal the by-law that brought in Durham Transit and pull out of the so-called Regional program, keep the Million Dollars in Brock and design a made-in-Brock transit solution.

I have already crunched many of the numbers on what it would cost to operate a local transit solution. It can be done and it can provide our residents with a reliable and effective transit system. The experiment with Regional Transit has gone on long enough with Brock getting the short end of the stick.