Discussion of Issues for Brock Township and Durham Region

Township Staffing
There has been some talk about the number of CAOs that The Township of Brock (and this Council) have gone through during the current term. While nobody likes the fact less than I about the lack of a stable and permanent CAO here are the facts that can be said.
Mr. Thom Gettinby, our long time CAO, resigned from his position after many years of serving Brock. It was a retirement which Mr. Gettinby earned.

This Council has had a number of individuals serving as interim or temporary CAOs while searches were conducted for permanent individuals. Attempts to hire permanent CAOs were done only twice. Once when Mr. Robert Lamb was brought on and again when Mr. Dean Hustwick was hired. Due to confidentiality issues and the fact that these are staffing matters (requiring privacy concerns) the issues about their departures cannot be discussed. But it is important to clarify that only 2 CAOs were actually hired by this Council.

Our current interim CAO, Ingrid Svelnis has been doing an excellent job in the role. One of the first and most important tasks for the new Council in 2023 will be to hire a permanent CAO for Brock. It will not be easy and may not be quick. Staffing issues are very difficult right now both in the private and public sectors. There is huge competition for a shrinking supply of talent.

Brock will no doubt continue to experience staffing issues at all levels of The Township. Council's job is to make sure a strong individual is in the CAO position and it's the CAO's job to make sure the rest of The Township is in a solid staffing position. We must ensure that proper policies and procedures are in place to manage our way through future staffing cycles that are inevitable.

Brock is not a big municipality and cannot afford or justify to have departments which are deep in senior positions which allows for redundancy. This opens us up to periodic upheaval from time-to-time as people naturally progress through their careers.

Finally, it is the residents' job to pick the individual they feel would best help lead Council through these and other processes. I feel I am qualified and able to do just that. It's in everyone's best interest to have the strongest people in all positions of our township. I respectfully ask for your support in allowing me to take on this responsibility.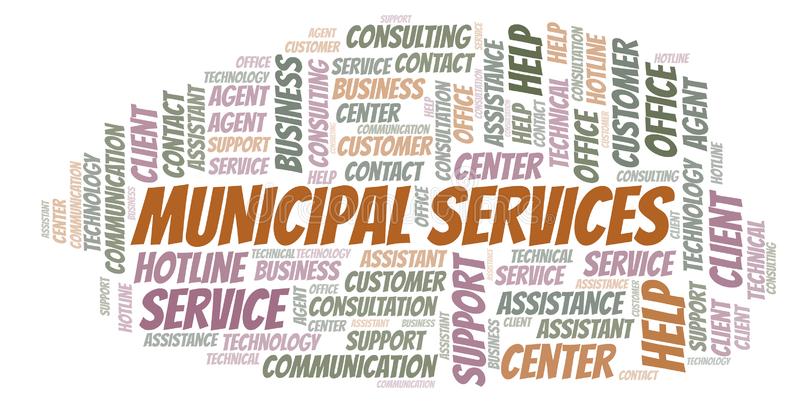 Core Services Review (Part 1)
On June 27th at Committee of The Whole a report was received that confirms publicly a problem that has been brewing behind the scenes for years.... the real cost of the Sunderland Arena expansion proposal.

This proposal, back in the day, was promoted as only going to cost about $3.5 Million. We have since learned that number was just a guess by The Sunderland Lions Club.

Current estimates put the project at almost $11 Million. This is for just a renovation!

I'm not going to get into the details of this issue at this time. Suffice to say it requires a discussion and I will be addressing it in the coming weeks and months. However, this stresses the need for an unbiased and fulsome review of all Township assets and services. We desperately need a core services review in this township. We need to review what we do, how much we spend, and what we expect as a township.

We also need to look past our arenas. Yes, our arenas cost a hell of a lot of money each year but there are other aspects of the township which cost us quite a bit both in terms of aggregate dollars and on a per user basis. In 2019 our arenas cost us about $554,000 to operate (excluding capital). In that same year our library system cost taxpayers $645,000 and the list goes on. Per user costs of things like camps, recreation activities, arenas, and more need to be reviewed. Benefits of funds invested into economic development projects and promotions should be evaluated.

I'm not making any judgments here but we need to start thinking in a more comprehensive and township-wide way when it comes to services, costs, and expectations. We owe it to our residents and taxpayers to provide needed and required services like roads, sidewalks, fire services and other infrastructure. And we must evaluate what added services we wish to provide and how those added services should be funded and to what extent. We need to balance the costs of infrastructure and services today with our requirement to save for the costs of tomorrow while making Brock an affordable place to live for our residents (current and future).

That is part of what I am proposing to do as Mayor. The real discussions need to happen and take priority at Council before new initiatives are started and before more pet projects happen.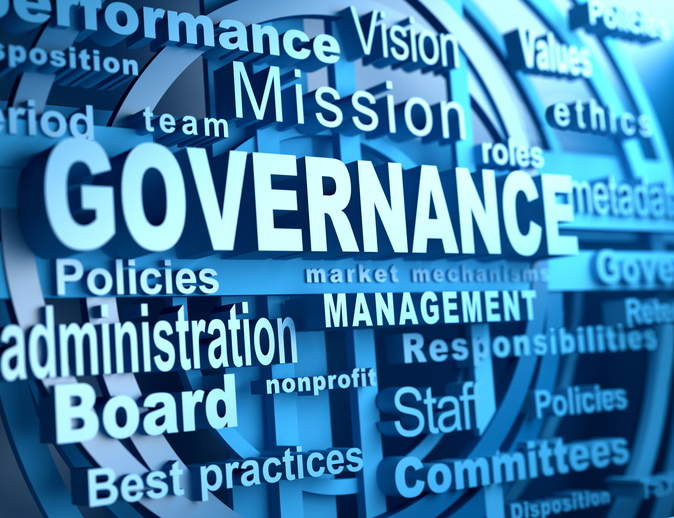 Governance (Part 1)
There continues to be a problem, especially at The Region of Durham, in not owning up to the problems caused by bad decisions. Regional Council recently talked quite a bit about cost overruns at a municipal project (we will not name it for now). Staff at The Region also went on and on about how inflation and COVID have caused huge increases in project costs.

However, nobody.... not Regional staff or Council members wanted to take any responsibility for not doing a proper business plan or spending the time needed to properly analyze what they were proposing with the project. It's been admitted that no business plans were done and costs were simply "guestimated" based on the costs of projects in other centers like Toronto and Vancouver (both of which are nothing like the project The Region of Durham is trying to manage).

There is nothing wrong with taking responsibility and acknowledging that you screwed up! How else will The Region learn if not from their mistakes?! This is a recurring theme in business, personal life, and government but it has to end.

Over the years I've often drawn the ire of Council colleagues when I have "criticized" ourselves for actions or inactions. Just because we become part of government does not mean every action we do must be right and free from criticism. Council members (and staff) sitting around "the table" do not hold an exclusive franchise to knowledge and correct decisions. We must be ready to acknowledge foul-ups and our own shortcomings. Every member of Council has sat on the other side of the fence and criticized actions and decisions of government. Well, just because we're now in those seats does not mean everything will be perfect.

As Mayor, I will allow and encourage members of Council to speak up when they have concerns about what we are doing. Council members, while they can acknowledge a decision of Council, should still be free to disagree with it and if they feel a process or decision is not in the best interest of our Township they should be encouraged to be open about that with their constituents. We must also be more open to public criticisms while doing our best to make sure the public understands that in some circumstances The Township and Council may not be able to act or must follow certain procedures under law and regulations.
Communication (Part 1)
I believe it is extremely important to keep lines of communication open and flowing between Council and the residents as well as individual members of Council and residents. One of my goals as Mayor of Brock Township will not only be to restart the regular business breakfasts with The Mayor but to enhance them. Such meetings should not only be an opportunity to update the local businesses of Township projects and work which affect them but to also seriously take the concerns of local businesses back to Council for action. Issues should be followed up with businesses through direct communications after meetings.
In addition to meetings with businesses it will be important to hold meetings for input from residents. Such meetings can take different forms. They can be informal sessions where an official quorum of Council is not present or they can be dedicated Council meetings where residents can speak to the full Council on matters of their choosing.
Residents and businesses need to be seriously listened to more than once every four years at election time. Council members do not have an exclusive franchise on knowledge and ideas. We need to constantly be listening to our residents. While Council does have advisory committees that is no reason not to listen to the ultimate advisory committee...... our residents.
It's not just communications..... it's consultations.
Brock Property Taxes (Part 1)
The last four years have seen property tax increases averaging about 1.28% per year (after adjustments for assessment growth and streetlighting charges). This Council brought in a ZERO percent tax increase in its first year and very low increases in the following three years. We kept service levels in place or improved them and started a number of new initiatives.
As Chair of the Finance Committee I'm proud of what we accomplished. I also look forward to the work that is yet to be done. We need to continue with significant improvements to our budgeting. We need to initiate a system of metrics so we can establish benchmarks on where our property taxes and services should be. We need to improve, and in some areas initiate, proper long term capital AND operating budgets that go well beyond the current year.
We need to make sure we keep Brock Township as an affordable place for people to live. While expanding the non-residential tax base has always been a goal it is important to remember that our rural nature puts certain limits on us and we need to operate and plan within the constraints of those limits.
Property taxes are a necessary evil. They provide us roads, services, libraries, and facilities. But the taxpayer should not be treated as an endless source of cash for any pet project or spending wish that comes along.
We made great strides in keeping property tax increases low this term. We have set a standard to work with and build upon. We continue to have large reserves but they are being better managed now and there is more work to be done on them.
And one final note. Some on Council did not agree with these low property tax increases. Some on Council felt we needed to put more into reserves without any justifiable reason for doing so. Some felt that even when it came time to spend some of those reserves we should not do so. Well I have to say this..... the sky did not fall. Brock is in great financial shape and we have not punished our taxpayers to get there.
The work is not done and as Mayor I will push for continued budgeting and long term planning improvements. I will be pushing for an asset management plan funding system that makes sense. I will be pushing for a core services review to look at what we spend taxpayer dollars on and why. And I will also be pushing for a better deal with The Region when it comes to transit and other services funded by Brock taxpayers to the tune of millions of dollars each year.
I respectfully ask for your support in the October 24th municipal election.

Communications (Part 2)
As Mayor it is my intention to begin a series of "Time with The Mayor" meetings. These meetings would be with individual business owners or representatives from Brock's Non-Profit Sector organizations.
The meetings would be one-on-one discussions about whatever the individuals may wish to discuss. Also invited to the meetings would be the applicable Ward Councillor as well as the Regional Councillor (Deputy Mayor). If needed, senior Township staff may also be in the meetings to help further discussions or resolutions.
While large meetings with multiple individuals works well there are times when a one-on-one meeting can bring issues out that may not otherwise be easily discussed in a large setting.
Items discussed, and where agreed upon, will be brought to Council for information and possible further discussion.
Se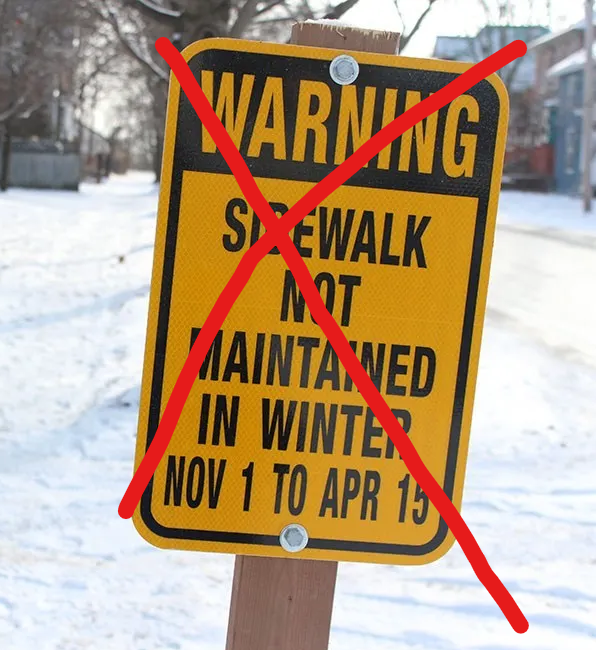 Infrastructure (Part 1):
Sidewalks in Brock have been an ongoing source of frustration for many (myself included). While I believe we've made some very good progress this term there is so much more to do. I will be the first to admit that this will take time...... and money.

Sidewalks are not cheap and the work that has started will take many years to complete. I also believe the residents of Brock understand this but the residents deserve more. They deserve to know what the plan is.

While I wanted this done during this term it looks like it is something I'll have to push for in the upcoming term.... an official Sidewalk Plan for Brock.
It should not be hard to determine all the streets in our towns that need a sidewalk or need a sidewalk replaced. It is also not hard to determine how much those sidewalks will cost. So lets put an actual timetable together and work that into the current and long term capital and operating budgets.
I believe that if residents were to see a plan on a street by street basis put forth on a year by year schedule and have it fully costed then they will understand the process better. They will understand the challenge and they may even "get on board".
We do similar work with our roads so why should our sidewalks be so different. If we are truly going to be a "walkable community" then let's get this done.
Lastly, I would like to see the next Council work with staff to END the closing of our sidewalks each year. Those nasty yellow signs should not be how we deal with making sidewalks available (or not available) for the public to safely use. Forcing people onto winter roads is no way to deal with this issue.